The following describes the correct settings for Outlook 2016 for your IMAP server.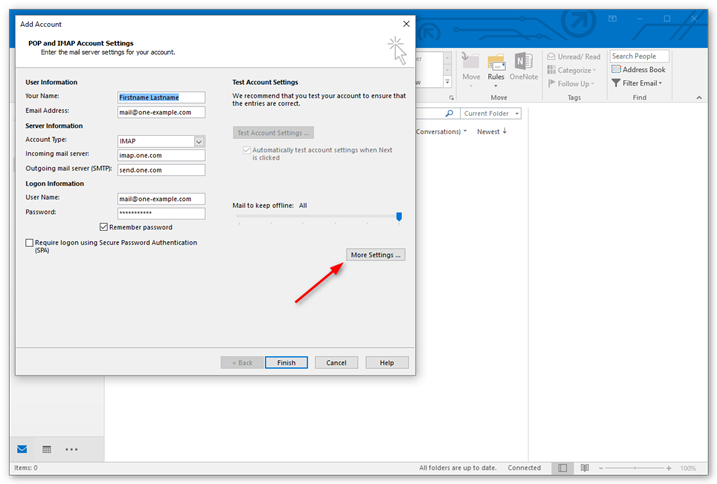 When firstly adding the account.
Account Type: IMAP
Incoming mail server: mail.your-domain.ca
Outgoing mail server (SMTP): mail.your-domain.ca
User Name: Full email address.
Ensure that "Require logon using Secure Password Authentication (SPA)" is unchecked.  We have a secure mechanism in place but we do not use SPA.
Next, click into "More Settings".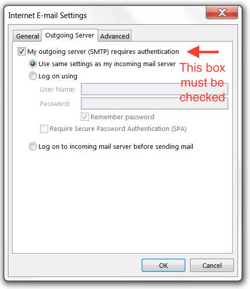 This should work for Outgoing Server.  If it does not, select "Log On Using" and ensure that "Require Secure Password Authentication (SPA)" is unchecked.  The User Name will be the full email address.  Onto the 'Advanced' settings.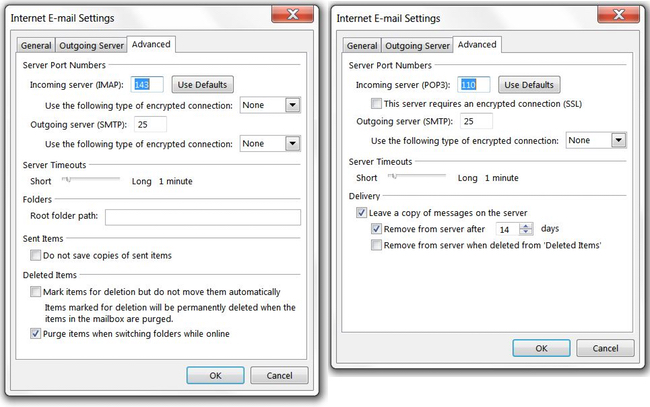 Please refer to the image on the left for IMAP servers; the image on the right-hand-side is for POP3 (not recommended).  The following settings are correct:
Incoming server (IMAP): 143.
Use the following type of encrypted connection: TLS
Outgoing server (SMTP): 587
Use the following type of encrypted connection: TLS
Server timeouts: 1 minute.
If you are on our shared email server:
Root folder path: INBOX (All caps)
Otherwise, this could go either way (ask Steve to confirm) but:
Root folder path: make sure it's empty
Do not save copies of sent messages: unchecked/disabled.
Purge items when switching folders while online: checkbox/enabled.
Subscribing or Unsubscribing to IMAP Folders (Optional)
You might like to choose which folders show up in Outlook.
Outlook 2016 and Spam
Spam will regularly be detected and automatically filtered by the email server into the 'Junk' folder.  Any spam you receive in your Inbox should be moved into the 'Junk' folder manually.  This is important.  Deleting spam, rather than moving spam into the 'Junk' folder, can potentially disrupt the server's automatic spam filter.
We recommend disabling Outlook 2016's spam filtering, if possible.  It's spam filtering interferes with the email server's learning capabilities.    Unfortunately we cannot direct Outlook to move spam into the proper folder automatically without some hacks with potentially negative side effects.  Instructions for how to disable Outlook's spam filters; we recommend selecting 'No Automatic Filtering'.
Setting the Sent Items Folder
Please see this discussion if Sent Items are not saving properly.  Let us know if this is something you would like assistance with.
Kaspersky Virus Scanner
There is a setting change recommended when using Outlook with IMAP.  This is to disable port scanning; apparently, scanning traffic as it travels through the ports causes an IMAP synchronization issue.  Email scans are still performed.  We recommend disabling "Anti-Spam" and also in Email Advanced Settings, to uncheck "Scan POP3, SMTP, NNTP, and IMAP traffic".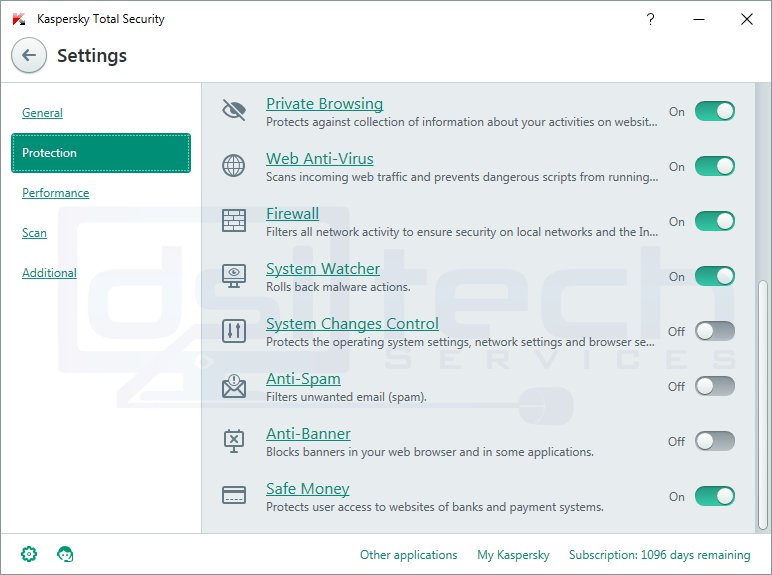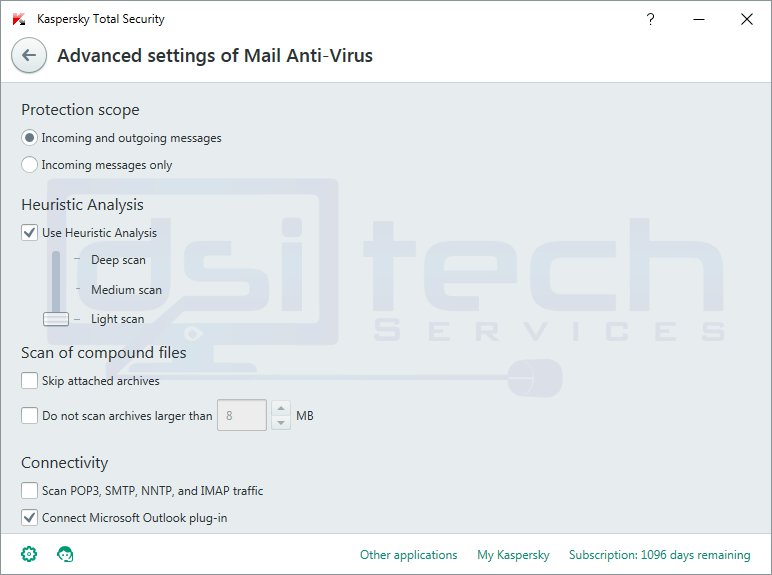 Troubleshooting IMAP Automated Syncing in Outlook:
There is sometimes problems with automated syncing and connectivity.  The following links may shed some light on how to fix this.
Send/Receive groups should be looked at.  In particular, we should ensure that 'Schedule and automatic send & receive' is set for every 1 minute.  It is also possible that we need to copy the default Send/Receive group, setup the copied group, then delete the default group.
The following links also discuss possible fixes to a slow Outlook applications.
https://support.office.com/en-us/article/repair-outlook-data-files-pst-and-ost-25663bc3-11ec-4412-86c4-60458afc5253?ui=en-US&rs=en-US&ad=US
https://superuser.com/questions/1052409/outlook-2016-slow-sending-and-receiving
https://answers.microsoft.com/en-us/office/forum/office_365hp-outlook/outlook-2016-slow-sync-loading-of-imap-folders/18aa38ac-8e31-44b9-8263-90dbfebf3804